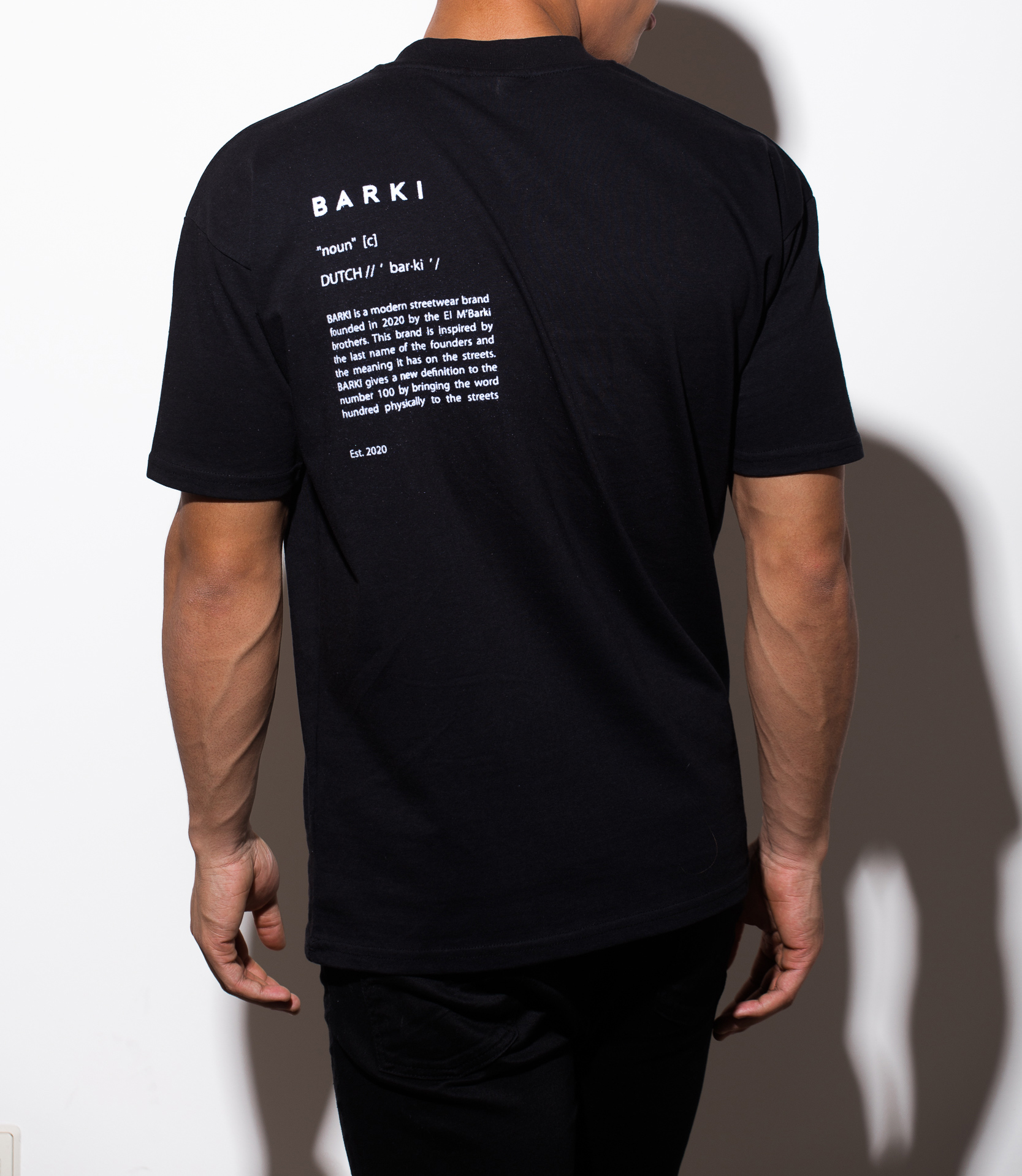 OUR STORY
BARKI IS A PREMIUM STREETWEAR LABEL FOUNDED IN 2020 BY THE EL M'BARKI BROTHERS.
Inspired by slang and the family name of the two brothers, the brand BARKI was created. El M'Barki comes from the Arabic word Barakah, which means blessing. On the streets in the Netherlands, Barki means one hundred, derived from Surinamese.
One hundred is symbolic for the ultimate number, perfection, and authenticity. This is exactly what BARKI stands for. The new generation that goes for the ultimate and wants to reach the top by being unique and through hard work.
BARKI combines styles that are urban and minimalistic. We believe in the new future of fashion and our goal is to create a brand that is known for its connection to the street, but is also innovative in the digital world of fashion.
What makes you BARKI?